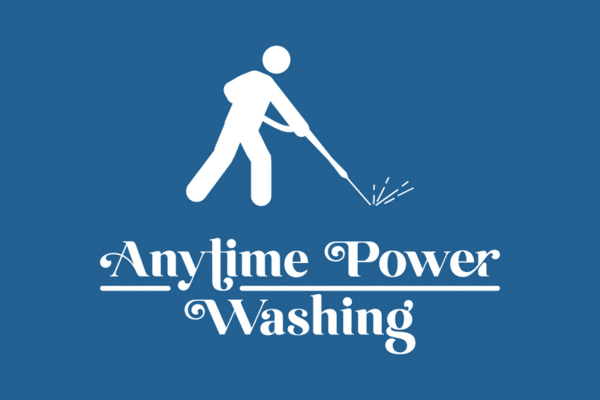 Welcome to Anytime Power Washing—a family-owned pressure washing company. Pressure washing Boca Raton properties and surrounding areas such as Delray Beach, Boynton Beach, Deerfield Beach, Parkland and Wellington. Located in sunny Boca Raton we have been helping homeowners and property owners pressure wash and clean buildings, roofs, sidewalks, fences, driveways, and more.  We also seal roofs, driveways and patios in Boca Raton.  Give us a call today! Read our 5-star reviews below!
I was recently notified by my HOA in Boca Raton that I needed to get my roof cleaned. I chose Anytime because they use soft pressure and I used them a couple years ago. I am so glad I hired them. They arrived on time and did a high quality job, my roof looks brand new. As a courtesy, they also pressure washed my driveway. Such a great company with excellent customer service.
Amazing and fast power washing in Boca Raton. Helped me get my property super clean for a party I was hosting in Boca Raton. Will recommend to others in Boca Raton and surrendering areas.
Wendy Ginsberg
2022-03-22
We used Anytime last week to clean and seal our roof at our home in Boca Raton. The roof looks brand new. The crew arrived early and were very professional. We will definitely use this company again, highly reliable!
Very Professional and Very high quality work. We are so pleased with how our home looks thanks to the hard work of this team. They made what seemed like something so stressful(If HOA has ever sent you an email you understand) into a wonderful experience. Highly recommend!!
I recently had Anytime Power Washing in Boca Raton clean my roof and seal my driveway and am very happy with their service. The owner was so polite and the crew arrived early which was amazing. My home has never looked so beautiful. I will definitely use them again whenever I need pressure cleaning
Sean Merriam (Sean's non-work stuff)
2022-02-21
I received an HOA notice for my roof and called Anytime. I live in Boca Woods and my neighbor referred me. Glad I took their advice, as this company did an amazing job. They were affordable, professional, showed up early and the owner, Robert, even called me after to assure my satisfaction. After speaking to him and learning the benefits of sealing the roof, I booked an appointment to do just that. I can't wait to see my roof transformation. I definitely recommend this company to anyone looking to pressure wash and beautify their home.
Karen Williams
2022-02-14
I hired Anytime Power Washing to clean and seal my roof and driveway in Boca Raton, and they did a fantastic job. They were professional, on time and my home looks great. They did such a great job, they are doing my neighbors house tomorrow! Thank you Anytime!
John Edmundson
2022-02-03
This company is outstanding. They show up when they say that they are going to, and do phenomenal work. I would give this company a 10/10, and recommend them to anyone looking to get a job done right.
Anytime Power Washing cleaned and sealed the roof of our winter home in Boca Raton and did a great job. Our roof looks beautiful and the service techs were really friendly and showed up early! I will definitely use this company again and will refer all of our neighbors.
Free Quotes For Pressure Washing Boca Raton & Delray Beach
Boca Raton and Delray Beach Locations
More About Pressure Washing Boca Raton
We work all around the Boca Raton area and the surrounding areas including Delray Beach, Deerfield Beach, Boynton Beach, and more, providing homeowners pressure cleaning professionally and with high quality. Pressure washing in Boca Raton is a routine way to make sure your property is not only up to the HOA requirements but looking good, which can increase property value and others' perception of your home.  Doing pressure washing on your Boca Raton home also removes any unwanted mold and mildew that might be growing in spots you can see from the ground floor.  Pressure cleaning removes all of that and using chemical solutions to seal roofs, fences, and more you can make sure mold and mildew don't have any other chance to grow.  We offer a wide selection of services for any commercial property pressure cleaning, home pressure washing and cleaning, fence pressure washing and cleaning, driveway pressure washing and cleaning, sidewalk pressure washing and cleaning, and one of the most important, roof cleaning pressure washing and cleaning. 
Roof cleaning Boca Raton homes is another key part of home ownership. The roof is one of the first things visitors and passersby see when looking at your house. it's also one of the biggest parts and tends to catch people's eyes first. While you might not think you need roof cleaning on your Boca Raton home but you don't realize it until you need it. Just take a look at these before and after photos from several roof cleaning job in Boca Raton. Many roofs in Boca Raton are made of clay tiles and long exposure to sun and rain can give them a grey or darkish tint.  Doing a roof cleaning can bring the titles back to their original orange color which gives the home a much cleaner look. 
Overview Of Our Pressure Washing Services For Boca Raton and Delray Beach
Soft Washing
There are certain exteriors of a home or business where soft washing is a better option than pressure washing.  When we use the soft wash technique, we rely on the cleaning additive to clean the area so that we may avoid any damage from stronger pressure.  Roofs are always soft-washed.
Exterior Home Pressure Washing
We are experts at cleaning your home exterior, making your home look brand new again.   Having gutters on your home is a great preventative option for a homeowner as it will protect your home from water damage, especially protecting your foundation and walls from any issues. 
Chemical Roof Soft Wash
Our technicians have been roof cleaning for over 10 years each.  We have the proper equipment and insurance and can clean a 3000+ square foot roof in less than two hours, while also protecting your landscaping.  Roof cleaning removes all moss, lichens, and algae which can literally eat your roof  Annual roof cleaning will protect the life of your roof while keeping your curb appeal at the highest level 
Concrete Cleaning
While Concrete is great since it is so durable, it is still vulnerable to dust, dirt, and algae which burrow into its pores.  Anytime Power Washing pressure wash these surfaces, removing rust, dirt, and stains from your driveway and other surfaces.
Patio Cleaning
You spend so much time on your patio, it should stay beautiful and clean.   Patio cleaning is affordable and having that space clean is not only pleasing to the eye but can also make the area less slippery and safer 
Roof and Surface Sealing
Sealing your roof or Driveway/Patio is a great idea if you want to preserve the life of your home while simultaneously making your home more beautiful   Sealant brings out the original color of your roof, pavers, and tiles while also protecting your surfaces from Algae, moss, and degradation.   Anytime Power Washing of Boca Raton uses the highest quality sealant that money can buy and do a minimum of two coats for every job.  
Commercial Pressure Washing
We work with HOA's and many major shopping and restaurant chains, helping to keep their properties spotless. We do all kinds of commercial pressure washing and cleaning in Boca Raton and surrounding areas. 
Why I Need Pressure Washing Boca Raton?
Selling your house- While you might think it seems counterintuitive to pay for a pressure cleaning when you are about to sell your home, buy doing a pressure cleaning for a Boca Raton home before listing it can help you get top dollar. It helps makes the property look more presentable to potential buyers and gives the impression that the house is cared for. This is something buyers look out for. Not to mention it will make all the photos of the house look amazing!
Cleaning off mold- While many power washings and cleanings are just for domestic appearance, they can also help eliminate mold and mildew that might be growing. This stuff is nasty, it can grow almost anywhere with the right climate and enough time. Cleaning it away early eliminates it from spreading and its spores releasing into the air potentially being a health hazard. In addition, we have sealing solutions to make sure it won't come back. 
Special events- If your having a backyard birthday party, summer barbeque, or welcoming in some family for the weekend, a fresh pressure washing and cleaning on the fence, roof, siding, and driveway can help impress family and guests. The last thing you want is guests staring at your nasty fence or dirty mossy tiles. The venue is half the party and can have a big impact on guests' moods. 
HOA requirements. HOA or homeowners associations are everywhere in Boca Raton, Delray Beach, Boynton Beach, and Deerfield Beach. These groups have rules and guidelines on how your house needs to look and the surrounding areas. Failure to meet these guidelines will result in a letter in the mail. If you keep ignoring them they will keep sending you letters and even might fin you. HOA constantly sends letters out about driveways, fences, and roofs not being up to the community standards.  The easiest way to handle this is to call a professional to come out a pressure wash and clean all the areas the HOA noted. 
The proof is in our results. Dozens are above happy with our work pressure washing Boca Raton properties. See below!