Pressure Washing Boca Raton Before and After
Start off 2022 the right way and let us clean your home. We pressure clean exteriors, Driveways, Patios, and enclosures. We Soft Pressure Wash roofs and make them look brand new. We also seal roofs and pavers. Call us today for a fresh and clean start to the New Year!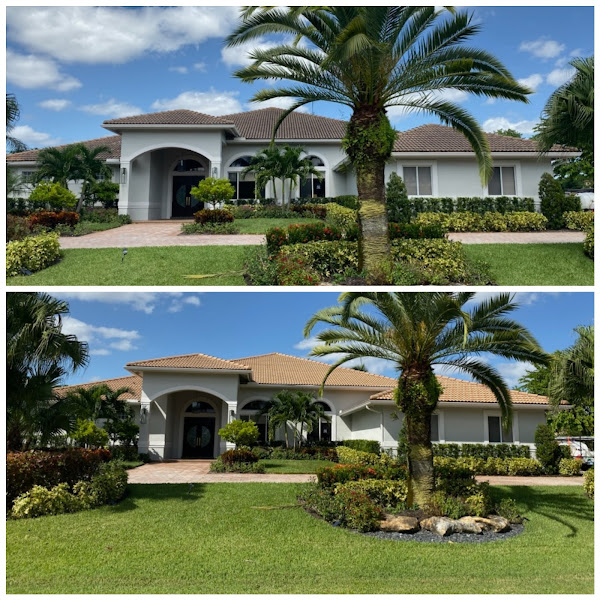 Anytime Power Washing loves how this roof transformed this morning. As pictured, we protect your vulnerable plants and landscaping. Call today for affordable pressure cleaning in Delray Beach and Boca Raton. We also seal roofs.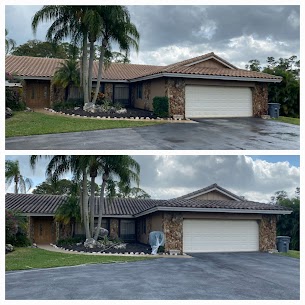 Who says that you can't get blood from a stone? Last week we had the pleasure to serve one of our customers in Saturnia Isles in Delray Beach. Their dog stepped on something sharp and spread blood across their entire patio. As you can see in the attached picture, it was all over. Our pressure washing experts were able to get all of the blood off the stone and refreshed the entire patio (pavers still drying in pic). Call us today for your roof, deck, exterior, or driveway cleaning. We also paint exteriors, and garages, and do full sealing of roofs and stone. www.anytimepowerwash.com serves Boca Raton, Delray Beach, Boynton Beach, and all surrounding towns.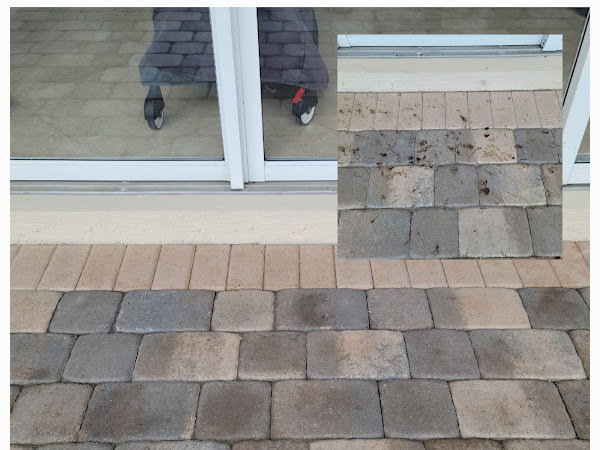 We cleaned the roof of this home in Saturnia Isles, a beautiful community in Delray Beach. This before and after shows how a dirty, algae-covered roof can look brand new in a short time. We also sealed the pool patio pavers. The entire home is magically refreshed. Call us today to book an appointment anywhere in Boca, Delray, Boynton, or neighboring cities.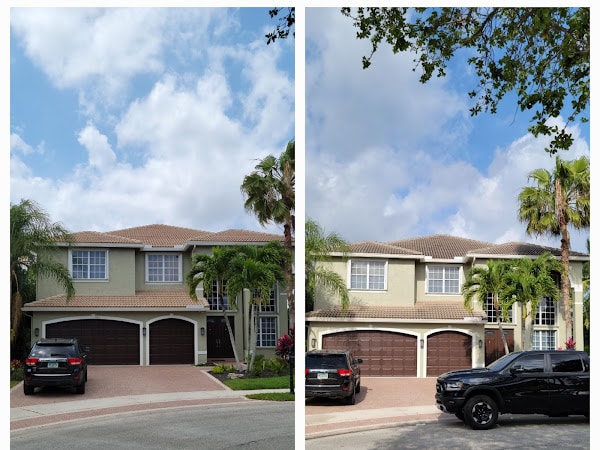 We paint driveways! Our project at the Colonnades at Glen Oaks in Boca Raton came out beautiful. We will be painting the front door to match. We also paint garage doors. In addition, we are experts at the driveway, roof, and patio sealing. Call us today for a quote in Boca Raton, Delray Beach, Boynton Beach, and surrounding towns. www.anytimepowerwash.com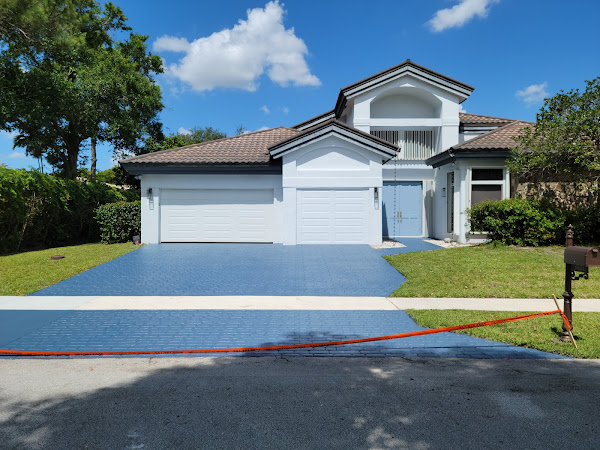 We clean all types of roofs, including wood as pictured. Call us today to book your roof cleaning, we will make your dirty roof look brand new. We service Boca Raton, Delray Beach, Boynton Beach, and surrounding towns. www.anytimepowerwash.com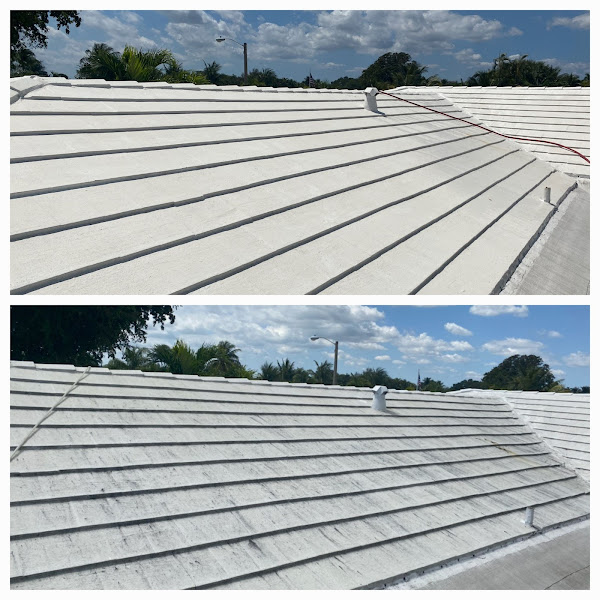 Why would you want to get your driveway sealed in Boca Raton? Look at these beautiful results. The house with the pavers is in Delray Beach. Aside from looking amazing, there are a lot of reasons to Seal your driveway or patio in Palm Beach County. Check out our blog to learn more and request a quote on our contact page
https://anytimepowerwashing.com/what-are-the-benefits-of-sealing-your-pavers/