We are open Monday – Saturday from 8am – 6pm.
Learn more about our Pressure Cleaning Services in Boca Raton   Click Here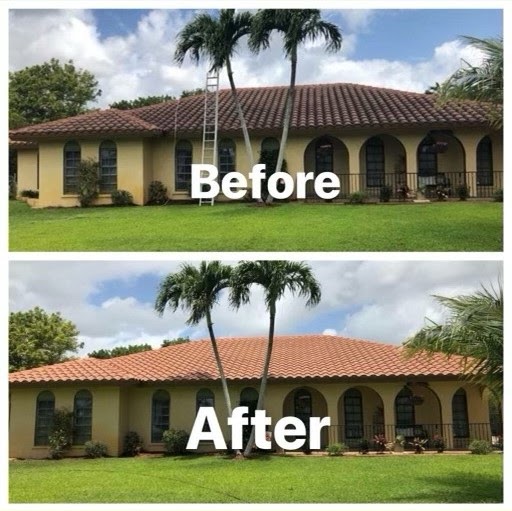 I was recently notified by my HOA in Boca Raton that I needed to get my roof cleaned. I chose Anytime because they use soft pressure and I used them a couple years ago. I am so glad I hired them. They arrived on time and did a high quality job, my roof looks brand new. As a courtesy, they also pressure washed my driveway. Such a great company with excellent customer service.
Amazing and fast power washing in Boca Raton. Helped me get my property super clean for a party I was hosting in Boca Raton. Will recommend to others in Boca Raton and surrendering areas.
Wendy Ginsberg
2022-03-22
We used Anytime last week to clean and seal our roof at our home in Boca Raton. The roof looks brand new. The crew arrived early and were very professional. We will definitely use this company again, highly reliable!
Very Professional and Very high quality work. We are so pleased with how our home looks thanks to the hard work of this team. They made what seemed like something so stressful(If HOA has ever sent you an email you understand) into a wonderful experience. Highly recommend!!
I recently had Anytime Power Washing in Boca Raton clean my roof and seal my driveway and am very happy with their service. The owner was so polite and the crew arrived early which was amazing. My home has never looked so beautiful. I will definitely use them again whenever I need pressure cleaning
Sean Merriam (Sean's non-work stuff)
2022-02-21
I received an HOA notice for my roof and called Anytime. I live in Boca Woods and my neighbor referred me. Glad I took their advice, as this company did an amazing job. They were affordable, professional, showed up early and the owner, Robert, even called me after to assure my satisfaction. After speaking to him and learning the benefits of sealing the roof, I booked an appointment to do just that. I can't wait to see my roof transformation. I definitely recommend this company to anyone looking to pressure wash and beautify their home.
Karen Williams
2022-02-14
I hired Anytime Power Washing to clean and seal my roof and driveway in Boca Raton, and they did a fantastic job. They were professional, on time and my home looks great. They did such a great job, they are doing my neighbors house tomorrow! Thank you Anytime!
John Edmundson
2022-02-03
This company is outstanding. They show up when they say that they are going to, and do phenomenal work. I would give this company a 10/10, and recommend them to anyone looking to get a job done right.
Anytime Power Washing cleaned and sealed the roof of our winter home in Boca Raton and did a great job. Our roof looks beautiful and the service techs were really friendly and showed up early! I will definitely use this company again and will refer all of our neighbors.